Foster Care
Sometimes the danger of abuse or neglect is so great that children must be removed from their homes. The foster care system provides a safe, hopefully temporary, environment for these displaced young victims.
Receiving Homes are ready, 24 hours per day, to act as temporary shelters for children. Stays in these homes are not to exceed 30 days until suitable relatives can be located, or the children are matched with foster families.
Regular Foster Care Homes are the backbone of the foster care system. These are homes where children are integrated, as naturally as possible, into family living situations. The trained foster parents must embrace and nurture the children, assist with the family's reunifications, and be selflessly ready to terminate the relationship as soon as the family is reunited.
Specialized Foster Care Homes are county-licensed Level I, II, III, or IV foster homes, Foster Family Agency homes, Valley Mountain Regional Center vendored homes or group homes for children who have physical or emotional needs that required specialized settings. Specialized foster care homes are compensated according to the level of care children required. Examples of children who might require specialized care are: newborns critically affected by the mother's drug use, severely emotionally disturbed children, physically impaired or developmentally delayed children.
Family Urgent Response System (FURS) is a free 24/7 statewide hotline for current or former foster youth (under the age of 21) and caregivers to call or text and get immediate support to:

Preserve the relationship of the caregiver and the child or youth
Provide conflict management and resolution skills
Stabilize the living situation
Mitigate the distress of the caregiver or child or youth
Connect the caregiver and child or youth to the existing array of local services
Promote a healthy and healing environment for children, youth, and families
If needed, the statewide hotline will refer to a local county mobile response team to provide an in-person response.
Please call or text: 1-833-939-3877 or visit
cal-furs.org
For more information, see Hotline documents below.
Back to top
Translation Disclaimer
The Stancounty.Com website has been translated for your convenience using translation software powered by Google Translate. Reasonable efforts have been made to provide an accurate translation, however, no automated translation is perfect nor is it intended to replace human translators. Translations are provided as a service to users of the Stancounty.Com website, and are provided "as is." No warranty of any kind, either expressed or implied, is made as to the accuracy, reliability, or correctness of any translations made from English into any other language. Some content (such as images, videos, Flash, etc.) may not be accurately translated due to the limitations of the translation software.
The official text is the English version of the website. Any discrepancies or differences created in the translation are not binding and have no legal effect for compliance or enforcement purposes. If any questions arise related to the accuracy of the information contained in the translated website, please refer to the English version of the website which is the official version.
Security Warning
You're using an older browser which may not be able to function correctly on the following site. Please make sure you upgrade to one of the following browsers to make sure your transactions are secure:
Internet Explorer version 11
Chrome 26+
Firefox 1.5+
Safari 3+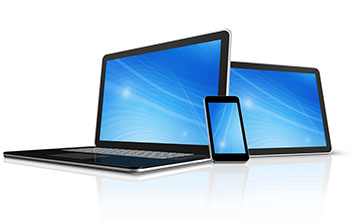 Reach us Online
Give us your questions, comments or feedback. Reach us 24-hours a day
For Environmental Issues Only:
1(877) 2-ASSIST
1(877) 227-7478