General Assistance
Where to apply for General Assistance?
General Assistance applications are accepted at 251 E Hackett Road in Modesto in-person only. Appointments are available on a first come, first service basis starting at 8 AM daily, Monday through Friday.
Who is potentially eligible to General Assistance?
Individuals who are residents of Stanislaus County for at least 15 days and intend to remain in Stanislaus County.
Citizens of the United states or legal residents.
Adults without dependent children under the age of 18.
General Assistance Program Requirements
A face to face interview is required to be completed for each application.
Individuals with low income. Income limits apply and all income is used to determine grant eligibility. All potentially available income is required to be applied for by the applicant.
If the applicant has had employment in the last two years, the applicant must apply for unemployment benefits.
The property limit is $300 and any cash or money in the bank must be used for living expenses.
The employable program is only available for 90 days within a year.
Application process
Applicants are encouraged to bring the following verifications with them to the interview:
Proof of identity (Identification card with picture, birth certificate)
Social security card
Proof of property (current bank statement with value, vehicle registration, etc)
Proof of income (pay checks, unemployment benefits, social security benefits)
Duration of General Assistance
Employable Status
A person who is determined to be employable will only be eligible to receive General Assistance benefits for up to 90 days in a 12-month period. Participation in the County Work Program is required which will include:
Attending an orientation and job preparation workshop
Completing job search assignments
Working at a worksite for the assigned hours before General Assistance benefits are issued
Disabled Status
A person who is permanently disabled and unable to work for 12 months or more may receive General Assistance benefits. Eligibility requirements must be met and includes applying for Supplemental Security Income (SSI) through the Social Security Administration (SSA). Eligibility to General Assistance benefits may extend until the SSI Hearing Level determination. A social worker (SSI Advocate) assists with this process.
To Apply
Application must be made in person at 251 E. Hackett Road, Modesto.
Questions: Call 1-877-652-0734
Back to top
Translation Disclaimer
The Stancounty.Com website has been translated for your convenience using translation software powered by Google Translate. Reasonable efforts have been made to provide an accurate translation, however, no automated translation is perfect nor is it intended to replace human translators. Translations are provided as a service to users of the Stancounty.Com website, and are provided "as is." No warranty of any kind, either expressed or implied, is made as to the accuracy, reliability, or correctness of any translations made from English into any other language. Some content (such as images, videos, Flash, etc.) may not be accurately translated due to the limitations of the translation software.
The official text is the English version of the website. Any discrepancies or differences created in the translation are not binding and have no legal effect for compliance or enforcement purposes. If any questions arise related to the accuracy of the information contained in the translated website, please refer to the English version of the website which is the official version.
Security Warning
You're using an older browser which may not be able to function correctly on the following site. Please make sure you upgrade to one of the following browsers to make sure your transactions are secure:
Internet Explorer version 11
Chrome 26+
Firefox 1.5+
Safari 3+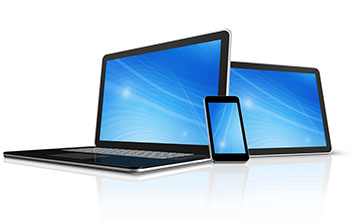 Reach us Online
Give us your questions, comments or feedback. Reach us 24-hours a day
For Environmental Issues Only:
1(877) 2-ASSIST
1(877) 227-7478