Other Programs
The Stanislaus County Community Service Agency has a range of programs available for the adult population. We provide a safety net for financial assistance to the disabled population not yet eligible for SSI, assistance in applying to SSI, and access to a program that aids non-citizens who would be otherwise eligible for SSI.
Cash Assistance Program for Immigrants (CAPI)
CAPI is a 100 percent state-funded program designed to provide monthly cash benefits to aged, blind, and disabled non-citizens who are ineligible for SSI/SSP solely due to their immigrant status. The welfare reform act of 1996 (P.L. 104-193) eliminated Supplemental Security Income/State Supplementary Payment (SSI/SSP) eligibility for most non-citizens.
Basic Eligibility Rules for CAPI
Successfully complete the application process, which is begun by filing and application in county welfare department offices.
Meet all other SSI/SSP eligibility criteria except for immigration status

Be aged, blind, or disabled,
Be a resident of California,
Have resource3s below the allowable limits of $2,000 for an individual or $3,000 for a couple, and
Have income less than the CAPI standards

Be a non-citizen and meet the immigration status criteria in effect for SSI/SSP as of 8/21/96.
Be ineligible for SSI/SSP solely due to immigration status. This means a CAPI applicant must apply for SSI/SSP, or submit other proof of ineligibility from the Social Security Administration.
Amount of Benefits
CAPI payment amounts vary depending on a person's marital status, living arrangements and other income. CAPI payment standards are $10 less than SSI/SSP payment standards ($20 for a couple). Current information regarding SSI/SSP payment standards in California and SSI/SSP eligibility information can be obtained by calling the Social Security Administration (SSA) at 1 (800) 772-1213 or by contacting your local SSA office.
SSI Advocacy
The SSI Advocacy Program assists Disabled General Assistance recipients. You must be referred to this program by your General Assistance Eligibility Worker.
The SSI Advocate provides assistance in:
Completing claims.
Making referrals to agencies and programs.
Transportation to consultative examinations.
Prepare and present written material for hearings, etc.
The SSI Advocacy program is a safety net which serves as a client advocate and also to recoup reimbursements through social security administration for G.A. benefits paid to recipients who have been awarded SSI. You must be referred to this program either by your General Assistance Eligibility Worker or through the County Health Services Program.
Back to top
Translation Disclaimer
The Stancounty.Com website has been translated for your convenience using translation software powered by Google Translate. Reasonable efforts have been made to provide an accurate translation, however, no automated translation is perfect nor is it intended to replace human translators. Translations are provided as a service to users of the Stancounty.Com website, and are provided "as is." No warranty of any kind, either expressed or implied, is made as to the accuracy, reliability, or correctness of any translations made from English into any other language. Some content (such as images, videos, Flash, etc.) may not be accurately translated due to the limitations of the translation software.
The official text is the English version of the website. Any discrepancies or differences created in the translation are not binding and have no legal effect for compliance or enforcement purposes. If any questions arise related to the accuracy of the information contained in the translated website, please refer to the English version of the website which is the official version.
Security Warning
You're using an older browser which may not be able to function correctly on the following site. Please make sure you upgrade to one of the following browsers to make sure your transactions are secure:
Internet Explorer version 11
Chrome 26+
Firefox 1.5+
Safari 3+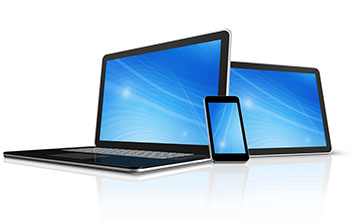 Reach us Online
Give us your questions, comments or feedback. Reach us 24-hours a day
For Environmental Issues Only:
1(877) 2-ASSIST
1(877) 227-7478