Permanent Placement is staffed by Social Workers who:

Manage Long Term Foster Care cases by:
continuing to seek relative placements and more permanent plans, often by holding Team Decision Meetings,
reassessing the progress of parents in the hope of reunification,
seeing the child regularly,
supporting and arranging visitation with relatives and parents,
working with the foster families,
writing a comprehensive review of the children's progress every 6 months,
arranging special services such as counseling, or assisting with Social Security Income (SSI) applications,
assessing and applying for Special Needs payment to foster parents for problematic children, and,
finding new placements if changes become necessary.

The spcialized 3015 unit works with Permanent Placement youth (as well as some youth still in Family Renuification) that require a higher level of care. These youth need to reside in residential facilities that provide a high lveel of structure and close supervision to meet their behavioral and emotional needs.
Independent Living Skills Program (ILSP)
Eligibility: All 16 - 21 year old foster youth
Goal: Acquire skills to achieve self-sufficiency prior to leaving foster care
Functions: Educational, vocational and social
Perks: A small cash stipend for attending
Skills taught:
Self-Esteem,
Employment Skills,
Home/Money/Time Management,
Breaking the Abuse Cycle,
Health Management and Safety,
Relationships,
Housing, Transportation, Community Resources,
Social Skills,
Decision-making/Goal Setting,
Career/Vocational Goals/Financial Aids
Youth plan many social events throughout the year. Annual Social Functions: Retreats and Awards Banquet.
After Care Coordinator
A Social Worker IV Coordinates this program
Clients: Foster youth 17 - 21 who are out of school or in alternative education
Services: Job search, job training, housing
Funding: Federal Grant 1999
Back to top
Translation Disclaimer
The Stancounty.Com website has been translated for your convenience using translation software powered by Google Translate. Reasonable efforts have been made to provide an accurate translation, however, no automated translation is perfect nor is it intended to replace human translators. Translations are provided as a service to users of the Stancounty.Com website, and are provided "as is." No warranty of any kind, either expressed or implied, is made as to the accuracy, reliability, or correctness of any translations made from English into any other language. Some content (such as images, videos, Flash, etc.) may not be accurately translated due to the limitations of the translation software.
The official text is the English version of the website. Any discrepancies or differences created in the translation are not binding and have no legal effect for compliance or enforcement purposes. If any questions arise related to the accuracy of the information contained in the translated website, please refer to the English version of the website which is the official version.
Security Warning
You're using an older browser which may not be able to function correctly on the following site. Please make sure you upgrade to one of the following browsers to make sure your transactions are secure:
Internet Explorer version 11
Chrome 26+
Firefox 1.5+
Safari 3+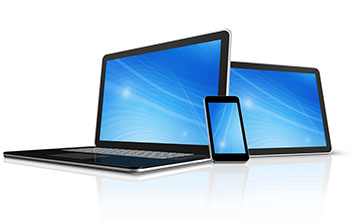 Reach us Online
Give us your questions, comments or feedback. Reach us 24-hours a day
For Environmental Issues Only:
1(877) 2-ASSIST
1(877) 227-7478